IFC Midnight has revealed a new official trailer for Franck Khalfoun's Maniac, remake of the 1980s version of the same name. The movie is shot from the point of view of the serial killer. Elijah Wood plays a psychopathic killer who takes the scalps of his victims and attaches them to the mannequins he creates.
A second domestic trailer for Rush has arrived in the U.S. where NASCAR is tremendously popular and Formula 1 is not.
This clip takes out, therefore, the entire detail of the true story that chronicles the 1970s rivalry between Austrian driver Niki Lauda (Daniel Brühl) and British driver James Hunt (Chris Hemsworth).
Universal Pictures is reportedly developing a remake of Jean-Claude Van Damme's 1994 film, Timecop and it doesn't sound like JCVD would be involved with it in any way.
Universal is planning on doing a complete re-imagining of the 1994 time travel classic based on the series from Dark Horse Comics.
The first trailer for Metallica's IMAX 3D concert film/ coming-of-age hybrid Metallica Through The Never is now online teasing the experience that awaits audiences.
A music-driven feature film that combines a narrative with live performance footage, stars Chronicle's Dane DeHaan as Trip, a Metallica roadie who's sent on a mission to meet up with a disabled delivery truck to pick up a mystery item.
Warner Bros. has debuted two formats of the first trailer for the upcoming comedy We're the Millers in all of its vulgar glory.
The red-band trailer features Jennifer Aniston stripping, Jason Sudeikis' impersonation of Bane, etc., while the green-band features sliiightly different footage.
A fairly easy-going guy, Joseph Gordon-Levitt introduces the first trailer for his porn-themed directorial debut Don Jon, which premiered at Sundance earlier this year to fairly positive reviews.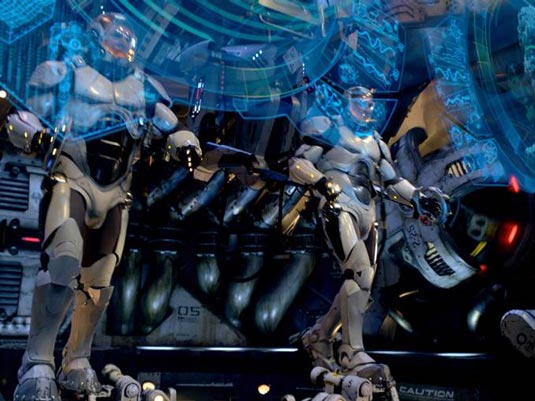 Have you ever wondered how exactly tiny humans operate the robotic Jaegers in Guillermo del Toro's Pacific Rim (or, for that matter, in any mecha anime)?
That question might be answered in this new featurette, titled 'Drift Space', that we got thanks to IGN.
A new international trailer for director Dennis Dugan's follow up to 2010s Grown Ups shows more of the silly antics which include throwing David Spade in a huge tire down a hill until he vomits everywhere.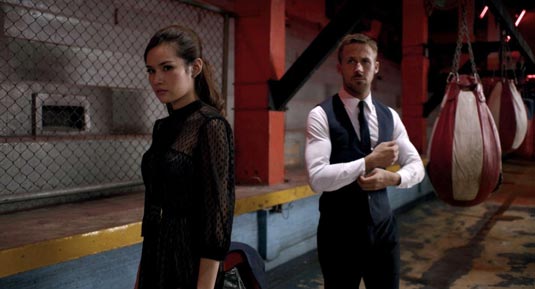 I've found myself in the middle of a few awkward dinner conversations in my life, but they were nothing compared to what you're about to watch in this new red-band clip from Nicolas Winding Refn's Only God Forgives.
The scene is pretty crazy and vulgar, so you're watching it at your own responsibility: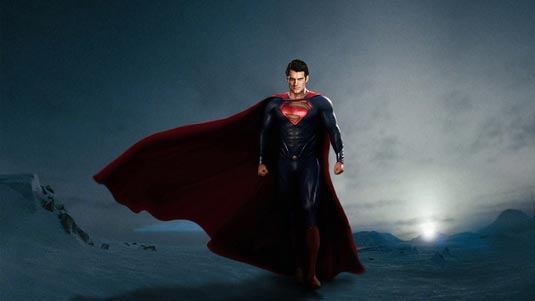 In case you missed the latest trailer and character posters for Zack Snyder's Man of Steel, we have for you these 20 new images to enjoy. The final trailer certainly gets a bit different tone across than what we've seen so far, and so do the pics.
Pics feature Superman (Henry Cavill) being buried by a mountain of skulls, Lois Lane (Amy Adams) being outfitted with what looks like some spacemask, two shots of heat vision and bones. Lots of bones! And more. Check them out after the jump.
Yesterday, we shared the news that Spike Jonze's Her starring Joaquin Phoenix gets a release date, but it turns out that two more famous thesps are in Jonze's 'Siri-ish' romance.
Just yesterday we saw two new posters for The World's End and today Focus Features has released a new theatrical trailer for its upcoming comedy.
The final installment in Simon Pegg, Edgar Wright and Nick Frost's 'Three Flavours Cornetto' trilogy promises to take things to a whole new level with an apocalyptic outcome to the reunion of five old friends.
The French-Canadian, award-winning comedy film Starbuck has been snapped up as an American remake, re-titled Delivery Man with Vince Vaughn in the lead. Dreamworks gave director Ken Scott opportunity to remake his own film, which aside from Alfred Hitchcock, only a few have dared such a feat.
20th Century Fox has tapped Dennis Lehane, whose books include 'Shutter Island' and 'Mystic River' to pen the script for World War II drama Travis McGee that once had Leonardo DiCaprio attached to star.
Lehane will write the adapted screenplay, based on the 1964 John D. MacDonald novel 'The Deep Blue Good-by', the first in a series of 21 novels centered around McGee, a Florida-based detective who moonlights as a treasure hunter with DiCaprio playing the title character.
Two days ago we shared some pretty cool images from Zal Batmanglij's latest movie The East, now it's time to (finally) see some action! And to take a much better look at Brit Marling's character – an operative for the private intelligence firm, as well as her company's head Sharon, played by Patricia Clarkson. Head inside to check them out & let us know what you think…