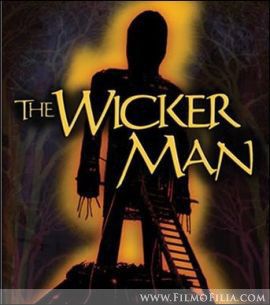 Hell in a handbag, can they just not leave that film alone! With all fairness, details that are emerging about this latest version aren't all that bad at first read, though the damage that the Nicolas Cage version has done still bites deep.
So what's being brought to the latest crack at Pagan pandemonium, crazy islanders and sacrifice by fire then?
First up, the original director Robin Hardy is both writing and directing which is kind of promising, and the great Christopher Lee is onboard which never harms. New to proceedings is Joan Collins who replaces Vanessa Redgrave in the part of Lady Delia Morrison.
Here's the revised and modified plot…
"On a trip to Scotland to both perform at an arts festival and spread the word of Christ to the "heathens" of Glasgow, Beth is invited to visit a borderland estate and castle on a secluded island belonging to a Scottish Laird — but once there, she soon learns that her charming invitation to be crowned the "Queen Of The May" is part of a complex, horrific pagan rite, designed to test her Faith and ultimately destroy her."
Letting slip some of his intentions, Robin Hardy said…"They thought they'd broken the mould after we made the original Wicker Man, but they were wrong…another film with beautiful songs, sassy sex, a few good laughs and horror upon horrors ahead."
Hmmm! The crazy musical moments in the original were for me the most bewildering part of the enigma that is/was 'The Wicker Man'. I really will be fascinated to see where he takes this one.