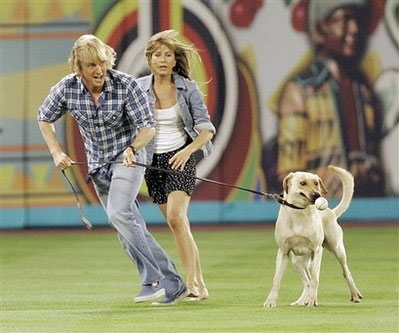 Here's the first trailer for the upcoming comedy "Marley and Me," starring Owen Wilson, Jennifer Aniston, Haley Bennett, Eric Dane, Jennifer Wiener and Alan Arkin, directed by David Frankel from the script by Scott Frank.
The film is an adaptation of John Grogan's bestselling memoir about an adorable but neurotic Labrador retriever.
"Marley and Me" will hit theaters on December 25, 2008.
[flv]http://media.kino-govno.com/movies/m/marleyme/trailers/marleyme_trejler_640.flv[/flv]