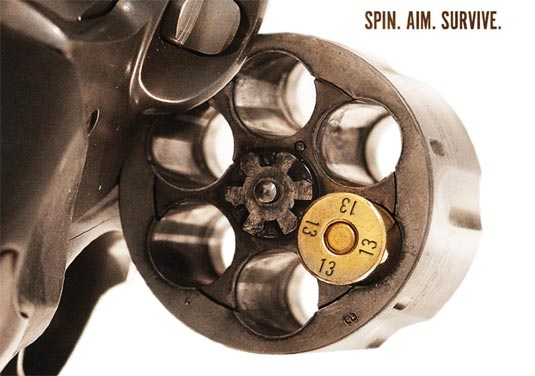 The first domestic poster for the remake of 13 Tzameti from writer and director Gela Babluani has arrived. The film stars Ray Winstone, Alexander Skarsgård, Jason Statham, Mickey Rourke, Michael Shannon, Sam Riley, 50 Cent, David Zayas and Ben Gazzara.
"13" centers on a naive young man who assumes a dead man's identity and finds himself embroiled in an underground world of power, violence, and chance where men gamble behind closed doors on the lives of other men.
At this point, the remake does not carry a release date. If you haven't seen "13" movie trailer, check it out now!