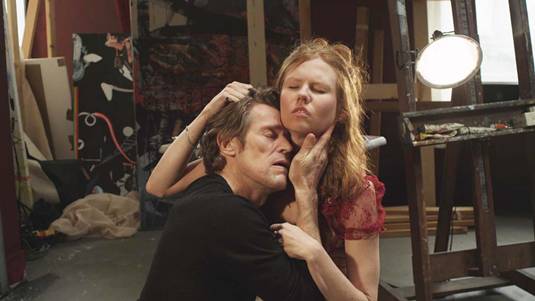 Abel Ferrara (Go Go Tales, NYFF '07), cinema's chronicler of humanity's damned, opened this year's S.F. Indie Fest with 4:44 Last Day on Earth.
IFC Films has unveiled the trailer for Ferrara's crazy Southern take on the last days before the end of the world.
Moviegoers will stay awake for the full 85 minutes of this brooding, dark, and absurd journey to the end of the world accompanied by Fats Domino's 'Ain't That a Shame.'
Willem Dafoe and Shanyn Leigh provide the dramatic focus as a couple offering two different reactions to humanity's end. As Cisco's (Dafoe) past is gradually revealed, Ferrara gently guides both him and the viewer to a surprisingly tender state of grace. New York couple cycle through moments of anxiety, ecstasy, and inertia, the film becomes one of Ferrara's most intimate expressions of spiritual crisis as well as a sorrowful valentine to Ferrara's beloved New York.
The film has already played at several film festivals around the world including the 68th Venice, International Film Festival in September 2011, but unfortunately, received negative to mixed critical reviews.
Check out the trailer anyway.