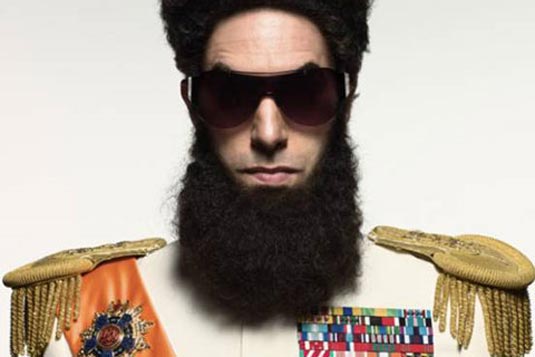 Today we have the first official photo from Larry Charles' comedy The Dictator, featuring Sacha Baron Cohen in full costume inspired by Saddam Hussein.
The film tells the heroic story of a dictator who risked his life to ensure that democracy would never come to the country he so lovingly oppressed. It is based on the best selling novel Saddam Hussein wrote, called "Zabibah and the King".
Additional cast include Ben Kingsley, Jason Mantzoukas, and Anna Faris.
The Dictator is slated for May 16th, 2012 release across the United States.