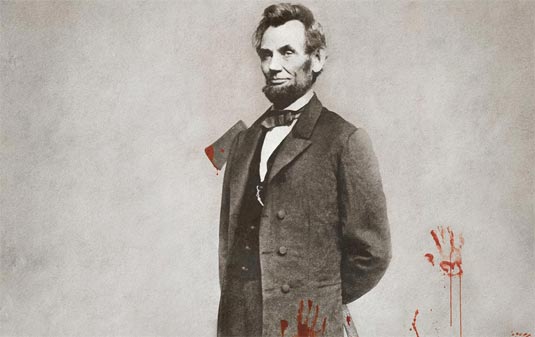 20th Century Fox has acquired the rights to the Seth Grahame-Smith fantasy graphic novel Abraham Lincoln: Vampire Hunter. The project is apparently the most sought one as other studios which bid for it included Sony Pictures, Paramount Pictures, Universal Pictures and Summit Entertainment.
The novel reimagines the 16th President of the United States as a secret vampire killer after he discovers his mother was killed by a dose of vampire blood. The "new" history finds Lincoln discovering that Southern plantation owners aren't using slaves for labor, but blood as they are actually evil creatures of the night. This causes Lincoln to become an Abolitionist and the true motives for the Civil War are born (sort of). And yes, no surprise, there is room for a sequel.
Timur Bekmambetov (Wanted, Night Watch) will direct and Tim Burton will produce. Seth Grahame-Smith is hired to adapt his book into a screenplay. It was also said that the movie will be shot in 3D with a $69 million budget.
According to Variety, Fox is going to begin pre-production immediately and is anticipating a 2012 release.
[youtube]http://www.youtube.com/watch?v=X58RPS665V0[/youtube]