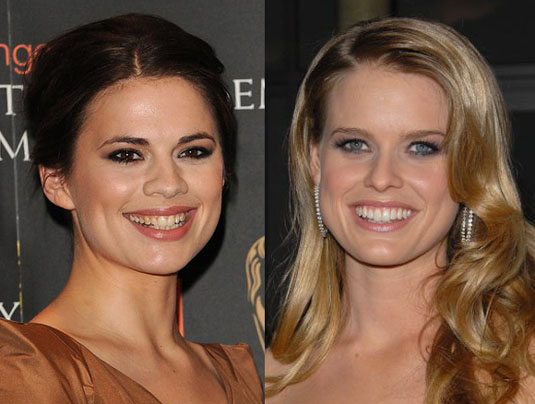 Alice Eve seems to be one of the front-runners for the role along with Hayley Atwell for the role of the Captain America heroine named Peggy Carter.
We already wrote about this cast – madness, that included some well-known names like Keira Knightley and Emily Blunt, so we must say that in this point, nothing is sure, and the only thing we know is that both Eve and Atwell have screen-testing for the second time for the role in London.
You all had a chance to read some interesting details about this big upcoming project, as well as the synopsis part, so we're not going to repeat it this time.
We could just remind you that Chris Evans has signed up as the eponymous hero in The First Avenger: Captain America and that Joe Johnston will direct the whole thing.
Guys from Marvel seem to be very satisfied with this choice, sice Kevin Feige recently announced: "This is a guy who designed the vehicles for 'Star Wars,' who storyboarded the convoy action sequence for 'Raiders of the Lost Ark. From 'Rocketeer' to 'October Sky' to 'The Wolfman,' you can look at pieces of his movies and see how they lead to this one."
So, now, when our hero got his face in actor Evans, and when we also know that Sebastian Stan will be playing sidekick Bucky Barnes, the big question is – who's gonna play Captain America's occasional girlfriend and agent Peggy Carter?
Alice Eve best known from She's Out of My League or Hayley Atwell that we all remember from The Duchess?
They are both being strongly considered for the role, altough there are some rumors that say Eve is currently "the front-runner" for the role of Carter. Of course, this doesn't mean anything, since we all remember that, at one point in time John Krasinski was thought to be the front-runner for the title role.
Dont' worry guys, one thing is for sure – Captain America will have his girl Peggy, and when that happens, we'll be right here to report you the happy news. Until then, make sure you stay with us!