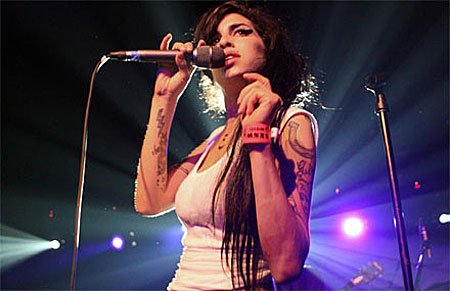 Amy Winehouse and Mark Ronson have restarted work on their submission for the new James Bond film "Quantum of Solace".
Earlier in the month, the pair recorded a song they hoped would be considered for the movie's theme but after it was finished, Amy dismissed it as rubbish and stormed out of the studio, effectively ending her professional relationship and friendship with Mark.
However, the collaborators made up again at the Ivor Novello Awards on Thursday night and have revealed that a second attempt at cracking the track is already underway.
Mark explained:
"Amy wrote the song on an acoustic guitar. It was my job to help with the arrangement and realise the sound that we were going for. So that was my role."
 Amy added that her opinion of the track is all that really matters to her:
"I've written the song. If [the film's producers] like it, they like it, if they don't they don't."