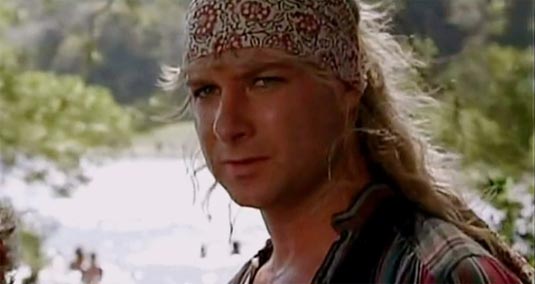 Focus Features has released trailer for Ang Lee's "Taking Woodstock".
The movie based on the book of the same name written by Elliot Tiber, follows his 1969 true story, an aspiring Greenwich Village interior designer whose parents owned a small motel in Upstate New York and at the time held the only musical festival permit in the entire town of Bethel, New York. Tiber (Demetri Martin) offered both the Catskills motel and the permit to the Woodstock Festival's organizers. The film also focuses on Tiber's life as a closeted gay man hiding his marijuana as well as sexual orientation from his family, and his self-discovery following the Stonewall Riots.
James Schamus wrote the script for the drama which stars Demetri Martin, Emile Hirsch, Imelda Staunton, Henry Goodman, Jonathan Groff, Mamie Gummer, Eugene Levy, Jeffrey Dean Morgan and Liev Schreiber.
Focus is planning an August release for "Taking Woodstock."