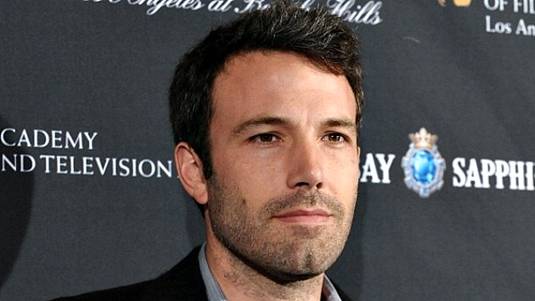 Ben Affleck is actually getting stuck in politics as the actor-turned-director is set to star in another political movie following his stint in Argo.
Jokes aside, the husband of actress Jennifer Garner has been tapped to star in Warner Bros. political comedy film called Nathan Decker.
Tom Cruise was once mentioned as a possible lead actor, but has decided to pass on due to scheduling conflicts.
Written by Dan Fogelman (Crazy, Stupid, Love), who also wrote The Guilt Trip, the upcoming road-trip comedy from Paramount, the story centers on 'a politician who is caught in an affair and returns to his hometown to confront his past,' or otherwise, 'to lick his wounds, repair relationships and confront his past.'
WB is now looking for a director to helm the project.
Affleck's currently in post-production on his period thriller Argo, which he directed, and is also attached to helm a big-budget adaptation of Stephen King's The Stand for Warner Bros., so the studio would probably want to shoot Nathan Decker before Affleck goes into a long production on The Stand.
We'll just have to wait and see if this is true. Stay tuned.