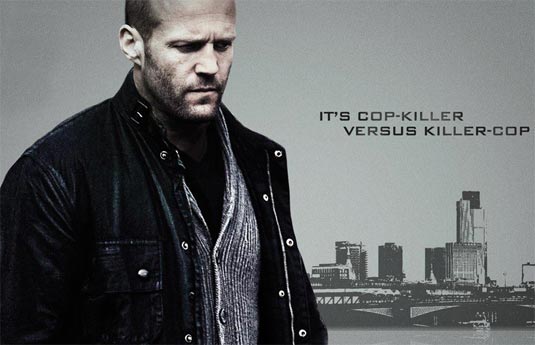 New quad poster for Jason Statham's Blitz have gone online today
In the action-thriller Blitz, a cop killer with the nom de guerre Blitz, short for Blitzkreig, is loose in London, and it's up to Statham's corner-cutting police officer to track him down by any means necessary. The movie also co-stars Paddy Considine (In America, The Red Riding Trilogy) as a gay cop who is assigned to be Statham's partner on the job. The cast also includes David Morrissey, Aidan Gillen and Luke Evans.
Blitz is based on the hard-boiled novel by Ken Bruen, the script is by Moon's Nathan Parker and the film, which is the first to be produced (rather than just distributed) by Lionsgate UK, is directed by Elliott Lester (Love is the Drug). In book-form, it's actually the third in a series.
In case you haven't already watched it, check out Blitz trailer.
Lionsgate are distributing Blitz, which has not got an exact release date apart from been released 2011.

Blitz Poster, Jason Statham