http://automotorblog.com/?option=To-Earn-Money-Quickly-In-Vlad To Earn Money Quickly In Vlad
there Tailoring Earn Money
http://adelaidedivewreck.com/?option=Successful-Binary-Option-Trader-Meaning Successful Binary Option Trader Meaning
The film centers on 'a small town that's outfitted as a Westworld-style amusement park' and also has Willie Nelson, Burt Reynolds, Eva Hassmann, and Tom Petty attached to star.
This weird, mysterious, intriguing project will be produced by Luck Films, a newly-established company run by musician and actor Willie Nelson.
A venture, complete with staged shoot-outs, bank robberies and all sorts of pay-for-the-privilege cowboy adventures is currently in the scripting stage.
Three-time Golden Globe Award-winning actress, whose early acting career included iconic roles in such major 1970s films as The Heartbreak Kid and Taxi Driver, would eventually find more satisfying success on the small screen.
Are you curious enough to watch One Lucky Moon?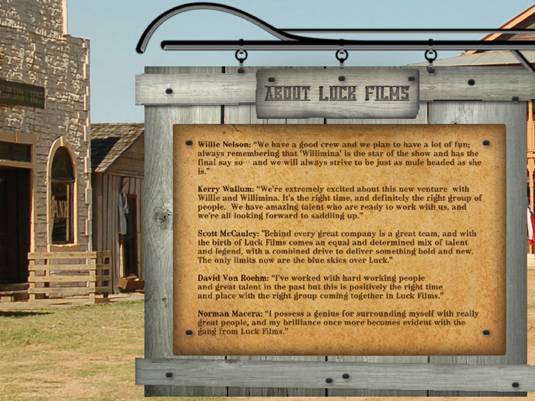 Luck Films