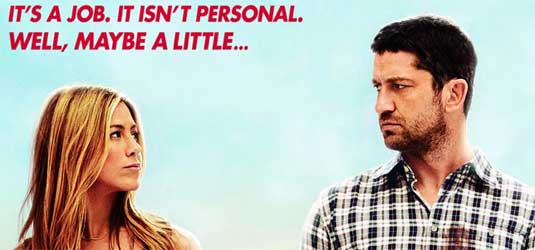 Yahoo have debuted a trailer for the Jennifer Aniston-Gerard Butler action comedy "The Bounty Hunter."
The movie centers on a bounty hunter Milo (Butler) hired to retrieve his ex-wife Cassidy Daley (Aniston), who has skipped bail.
"The Bounty Hunter" is directed by Andy Tennant, who has brought us movies previously which include "Fool's Gold," "Hitch" and "Sweet Home Alabama," from the script written by Sarah Thorp.
The comedy which stars Jennifer Aniston, Gerard Butler, Jason Sudeikis, Dorian Missick, Joel Marsh Garland and Christine Baranski will hit theaters on March 19, 2010.