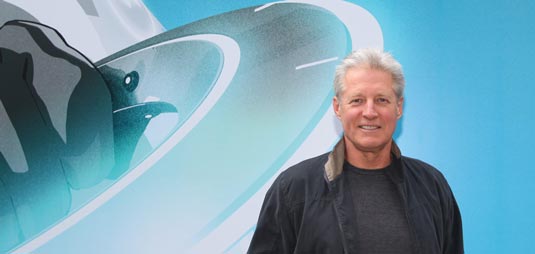 In an interview given to Coventry Telegraph, Bruce Boxleitner discussed the possibility of appearing in Disney's TRON: Legacy sequel, which was recently confirmed to be moving forward. Despite being seemingly confirmed for a return as the original Tron, the actor, unfortunately, isn't certain if he will reprise the role again.
"I don't know. They say yes, they say no. It's way above my pay grade to be able to tell you that. It's still a money-maker for them (Disney), and it's still a great franchise. They announced it at San Diego Comic-Con, so I'm not speaking out of school here, but it's in development, and development can take a while. We've got to get that creative team back again. I do know they're working on the story concepts and stuff like that."
Recently, it was confirmed that the threequel is on the fast track, with a new screenwriter on board and Garrett Hedlund expected to reprise his role as Sam Flynn.
In addition, Boxleitner shared his thoughts on Disney XD's animated series TRON: Uprising, in which he voices Tron (and which I really liked):
"It does not insult you, and I think for very small children it will go right over their heads, but visually, I think it's very exciting. I love the stylisation of it. I couldn't have had a better chin made for me. I have the greatest chin! I could go through a wall with that chin! What I love about it is Tron has aged as Bruce Boxleitner has aged. He's not the young Tron of the first movie; he's a more battle weary, older, experienced version, which I am of my former self!"
Recently, it was rumored that the series would not be renewed for a second season, but producer Edward Kitsis then stated that the series "needed more viewers" if another season would be ordered. Oh come on! Are you people aware at all how many people are watching your stuff over the Internet?! If cancelled, this will be another great show that was watched by many and cancelled for "not having enough watchers", just like it happened with Legend of the Seeker…