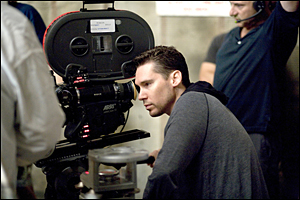 According to HeatVision Blog, Bryan Singer (Superman Returns, Valkyrie) has signed on to direct Jack the Giant Slayer, the fantasy adventure from Legendary Pictures and New Line.
Penned by Mark Bomback (Deception, Live Free or Die Hard) and Darren Lemke (Lost (2004)) while Neal Moritz is producing via his Original Film banner. David Dobkin will co-produce alongside Legendary's Jon Jashni and Alex Garcia.
Jack the Giant Slayer is set in motion when a princess is kidnapped, threatening a long-standing peace between men and giants. A young farmer is given an opportunity to lead a dangerous expedition to the giants' kingdom in hopes of rescuing her.
Apparently the film is being fast-tracked so it will mostly likely be Singer's next movie. "Battlestar Gallactica" and remake of "Excalibur" (1981) will have to wait.