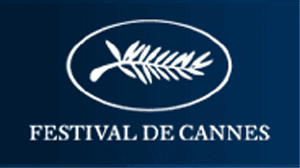 The official selection for the 62nd edition of the Cannes Film Festival, which will run from May 13 to 24, 2009, will be unveiled on April 23, 2009 at the traditional press conference. Fest director Thierry Fremaux and his selection committee still have numerous films to watch. Fremaux prefers to keep his options open to a certain extent until he's seen everything, leaving anxious filmmakers, distribs and sales companies in the dark until the final bell. If you saw Barry Levinson's "What Just Happened" you know how they feel now.
The news are coming and by now we know that the fest will have movies from top international filmmakers as directors including Ang Lee, Jane Campion, Michael Haneke, Quentin Tarantino, Ken Loach, Pedro Almodovar, Bong Joon-ho, Marco Bellocchio, Lars von Trier and Johnnie To among others.
At the moment it's been confirmed that Disney Pixar's "Up" directed by Pete Docter will open Cannes Film Festival on Wednesday May 13th, 2009 and we know French actress Isabelle Huppert will head the jury at this year's Festival de Cannes.
It's also been confirmed Tarantino's "Inglourious Basterds" will have its world premiere during the prestigious French film festival. "Inglorious Bastards" will be "in competition."
Fest toppers saw Ang Lee's "Taking Woodstock," and the movie was offered an immediate invitation to screen in Cannes.
Longtime Ang Lee collaborator, James Schamus, wrote the script based on a book by Elliot Tiber with Tom Monte and the film stars Liev Schreiber, Jeffrey Dean Morgan, Paul Dano, Kelli Garner, Demetri Martin, Imelda Staunton, Henry Goodman, Jonathan Groff, Emile Hirsch, Eugene Levy… Set in 1969, the film is described by Focus as the story of a man, "who inadvertently played a pivotal role in making the Woodstock Music and Arts Festival into the famed happening it was." Focus is planning an August release for the movie.
If Ang Lee's movie is on the Cannes roster, it is widely expected to join opening night film "Up" from Pixar, Quentin Tarantino's "Inglorious Basterds," Pedro Almodovar's "Los Abrazos rotos," and Lars Von Trier's "Antichrist," a horror drama with Willem Dafoe and Charlotte Gainsbourg as a couple who retreat to a secluded forest cabin after the death of their son.
Francis Ford Coppola won't be bringing his new film, Argentine family drama "Tetro," with Vincent Gallo to next month's Cannes Film Festival, declining an offer to screen his film out of competition. Coppola said, "While I very much appreciate the invitation, this is an independent film, self-financed and self released, and I felt that being invited for a non-competition gala screening wasn't true to the personal and independent nature of this film." He will instead debut the movie at the Seattle International Film Festival on June 10th, 2009.
UPDATED April 24, 2009.
Francis Ford Coppola turned down Cannes' non-competing slot, but his latest "Tetro" will open the program.
"After Coppola announced that he wouldn't show "Tetro" out of competition, we asked to screen it for the Quinzaine. We loved it! And our enthusiasm convinced Coppola that an opening Fortnight slot would be the ideal place to debut his film," Fortnight topper Olivier Pere said.
An almost certain midnight attraction will be Sam Raimi's horror-thriller "Drag Me to Hell," starring Justin Long and Alison Lohman. Werner Herzog's "Bad Lieutenant" remake, starring Nicolas Cage is in race for a special or midnight screening.
There's a possibility that Terry Gilliam's "The Imaginarium of Doctor Parnassus," featuring Heath Ledger, Johnny Depp, Colin Farrell and Jude Law, may make its debut in Cannes.

Numerous insiders said that the fest would include Ken Loach's "Looking for Eric," Jane Campion's "Bright Star," Michael Haneke's "The White Ribbon," Tsai Ming-liang's "Face," Johnnie To's "Vengeance," Alejandro Amenabar's "Agora," Jacques Audiard's "A Prophet," Lee Daniels' "Precious" (formerly known as, "Push"), Lynn Shelton's "Humpday," and Cherien Dabis's "Amreeka."
So here's the list of films expected to be shown in Cannes:
Quentin Tarantino's Inglourious Basterds, the Nazi-hunter saga with Brad Pitt
Ang Lee's Taking Woodstock, about 1969 music fest, with Emile Hirsch
Werner Herzog's Bad Lieutenant remake with Nicolas Cage
Sam Raimi's Drag Me to Hell, horror-thriller with Alison Lohman
Pete Docter's Up, the 3D Pixar adventure with Ed Asner
Jane Campion's Bright Star, a John Keats bio with Ben Wishaw
Lars von Trier's Antichrist, horror in the woods with Willem Dafoe & Charlotte Gainsbourg
Ken Loach's Looking for Eric, about a troubled teen soccer fan
Johnny To's Vengeance, a hitman-turned-chef in Hong Kong to avenge his daughter's murder, with Johnny Hallyday
Andrea Arnold's Fish Tank, teen troubles with Michael Fassbender
Michael Haneke's The White Ribbon, about incipient fascism at a rural school in 1913 – shot in black and white
Pedro Almodovar's Broken Embraces, a noirish melodrama with Penelope Cruz
Marco Bellocchio's Vincere, about Mussolini's secret lover
Bong Joon-ho's Mother, a thriller about a ghastly murder
Park Chan-wook's Thirst, about a small-town priest who turns into a vampire
Lou Ye's Spring Fever, about a young threesome overcome with erotic longings
Lu Chuan's City of Life and Death, epic about the 1937 massacre of Nanking by the Japanese army
Hirokazu Kore-eda's Air Doll, about the love affair between a videostore clerk and an inflatable sex doll
Tsai Ming-liang's Face, about a Taiwanese director in Paris to make a film about Salome, with Mathieu Amalric, Jeanne Moreau, Fanny Ardant, Nathalie Baye, Laetitia Casta and Jean-Pierre Leaud
Terry Gilliam's The Imaginarium of Doctor Parnassus, a fantasy with Heath Ledger, Johnny Depp, Colin Farrell and Jude Law
The big day approaches, the lineup for the 62nd Cannes Film Festival (2009) is set to be unveiled this Thursday and then we'll know for sure which films will be shown.
UPDATE May24, 2009 CANNES 2009 WINNERS

UPDATED April 27, 2009
UPDATED April 24, 2009
DIRECTORS' FORTNIGHT AND SHORT FILMS LINEUP
UPDATED April 23, 2009.
Cannes 2009 official lineup unveiled