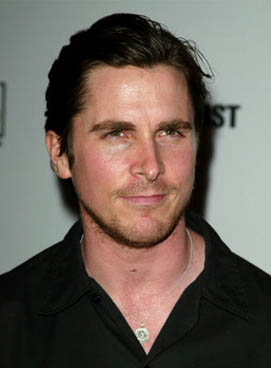 Christian Bale would be keen to take on a third Batman movie, provided director Christopher Nolan was involved, according to an interview in the new edition of Entertainment Weekly.
Bale said he believed the superhero's current celluloid incarnation, which started with Nolan's Batman Begins in 2005 and continues with this summer's The Dark Knight, would work best as a trilogy.
"Knowing the Dark Knight story, I would like very much to complete a trilogy, and I think that knowing the story of The Dark Knight, it leaves you anticipating something that really can get very, very interesting for a third. Now, the question would be: Is Chris going to be doing it? Because to me I find it tricky to imagine working on it without it being a collaboration with Chris."
Bale also spoke about working with the late Heath Ledger, who plays the Joker in 'The Dark Knight'.
"What was so great to see with Heath is just how seriously he took it. And we don't mean in any way to sound sort of pretentious with that, but just in the fact that if we don't take it seriously, then how can any audience ever take it seriously? And he did one hell of a job."
Full article: EW.com