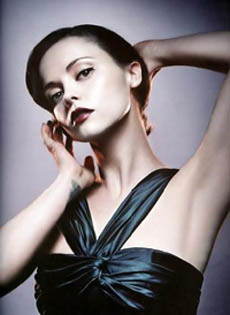 Christina Ricci has revealed that she wants to concentrate on family films in the future.
The actress said she is tired of playing tortured souls and enjoyed the opportunity to star in her first action movie Speed Racer.
According to reports Ricci will star in Adam Davidson's drama 'Long Time Gone', alongside with Anjelica Huston, Josh Lucas and Justin Bartha.
Ricci will play a mysterious woman who enters the life of a dysfunctional family and turns it upside down.
The film will be based on April Stevens' 1994 debut novel 'Angel Angel'.
Davidson has previously directed episodes for numerous television series, and received both the Palme d'Or and the Academy Award for his 1989 short The Lunch Date.