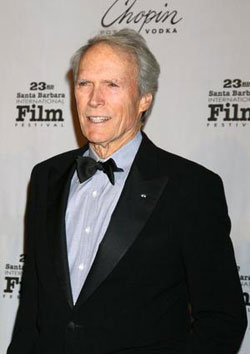 Clint Eastwood has laughed off the news fellow action man-turned-politician Arnold Schwartzenegger had terminated him from California's Parks Commission last week (ends 21Mar08).
Oscar winner Eastwood, who was the mayor of Carmel, California in the 1980s, was dismissed from the commission by the state's Governor Schwarzenegger when he tried to block the construction of a controversial toll road. The Terminator star also sacked his brother-in-law Bobby Shriver after he and Eastwood publicly disagreed with Schwarzenegger over plans for a toll road through a park in southern California. And while Eastwood was surprised by the Governor's decision, he and Shriver are making light of the situation.
Eastwood says, "I talked to him (Shriver) the day we were not reappointed, or as Donald Trump would say, 'You're fired.' "We laughed about it, and I said, 'Me? But you're his brother-in-law!' and he said, 'But you're his friend and longtime mentor!'"
A spokesman for Schwarzenegger said the pair was let go because their terms had expired.