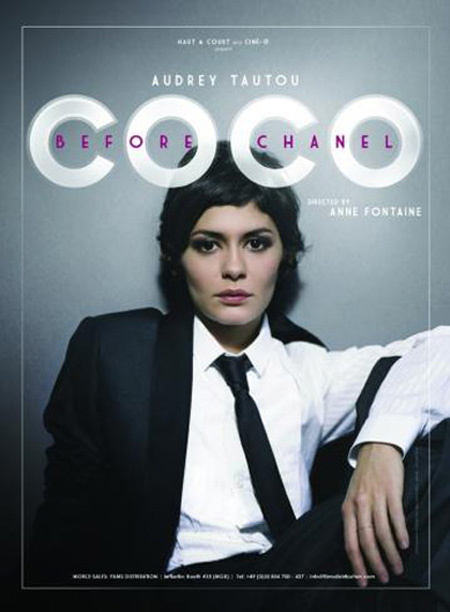 'Coco Before Chanel' ('Coco Avant Chanel'), biopic of celebrated fashion designer Coco Chanel is based on book by Edmonde Charles-Roux.
Audrey Tautou stars in film as Gabrielle Chanel, known as Coco, from director and co-writer Anne Fontaine.
Tautou is expected to star in film about Chanel before she became famous.
In the other Coco biopic french actress Marina Hands has been cast by director William Friedkin as fashion figure Coco Chanel in his forthcoming 'Coco and Igor' about the tempestuous affair between Chanel and composer Igor Stravinsky.
His film takes place in 1913, at the time that Stravinsky's ballet, "The Rite of Spring" opened as a catastrophic failure and Chanel's perfume, Chanel No. 5, had become an enormous success.
I wonder if they're going to include her love affair with a nazi spy Hans Gunther von Dincklage. Chanel's affair during World War II resulted in some years of diminished popularity and an exile of sorts to Switzerland.
Chanel also was portrayed by Katharine Hepburn in the 1969 a Broadway musical 'Coco'.