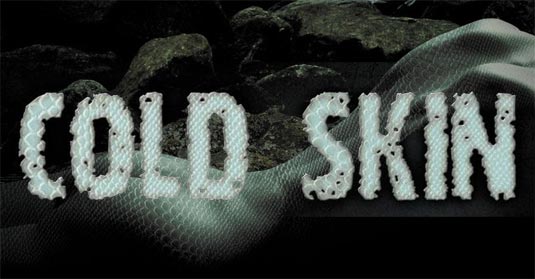 The first teaser poster for the upcoming psychological horror film "Cold Skin" has been released.
According to Variety, David Slade, who just recently signed on to direct "The Twilight Saga: Eclipse," has come on board to direct a new horror film.
Based on the best-selling Spanish novel by Albert Sánchez Piñol, "Cold Skin" is set on an Antarctic island, where a young man is stationed to log wind conditions. He discovers that the place is the habitat of nocturnal, amphibious humanoids, and encounters an older man there named Gruner, who has tamed one and made it his sex slave. The protagonist comes to care for the female creature, leading to conflict with both Gruner and her kin.
The film is starting up casting, with a budget around $25 million, and the film is scheduled to start filming in March 2010. [source: STYD]