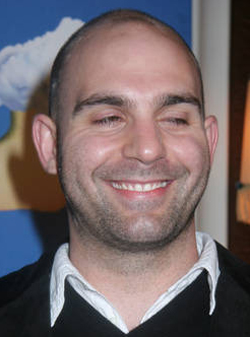 Not much is known about the Monster Witness Relocation Program project yet, but at least we know that new monster is in town, because Disney has picked up Ahmet Zappa and Michael Wilson's (Ice Age (2002), Shark Tale) script.
This isn't the first Disney/Zappa collaboration.
Actually, in 2005, Disney and Jerry Bruckheimer Films acquired Zappa's young adult novel Monstrous Memoirs of a Mighty McFearless and paid $1.5 million for film rights.
Here's Monstrous Memoirs of a Mighty McFearless plot:
"When 11-year-old Minerva McFearless and her younger brother, Max, discover that they are the latest generation in a family of monster-hunters, their widowed father forbids them to learn anything about his dangerous occupation.
Nonetheless, the siblings soon come upon Ms. Monstranomicon, a monster-hunter's manual that is a monster herself, and find themselves pursued by the minions of the vile Zarmaglorg, king of the monsters, who kidnaps their father."
Monster Witness Relocation Program has been set up at Will Smith's Overbrook Entertainment and is being developed as a possible "vehicle" for his son, and The Karate Kid star Jaden Smith, although no official report about that yet!
As usual, we'll be right back with every new detail about this project, so stay tuned!