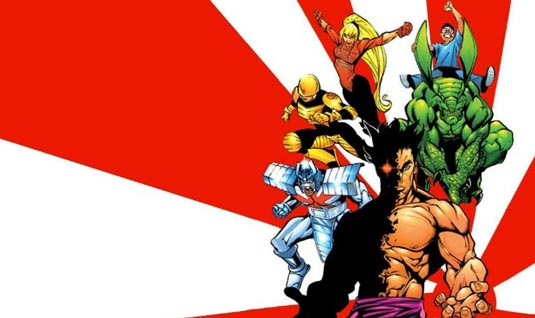 Ever since Walt Disney Pictures purchased Marvel Studios, fans have been hopeful of a superhero team up with Marvel and Pixar. And while Pixar may not be involved, according to Blue Sky Disney, details for what'll be the first Disney animated Marvel film have appeared, including the project's director and release date, read below!
Walt Disney Animation's upcoming Big Hero 6, about a heroic superhero team, is currently an open writing assignment, with no script-writer currently attached to the project. The film will be produced by Kristina Reed.
The release that is set for 2014 has been set aside for Don Hall's project, who will direct the "Big Hero 6." In fact, he's the one that pitched the idea to Lasseter, who liked his take on the subject and approved it for development. Now, it's not fully green lit – the project is storyboarded and has been deemed strong enough to tentatively put in the production line.
According to Marvel.com and Wikipedia, the Big Hero 6 superteam first appeared in Sunfire and Big Hero 6 #1 in 1998, although they were created by Steven T. Seagle and Duncan Rouleau in the pages of Alpha Flight, volume 2. When the Japanese government wanted a team of state-sanctioned super-heroes at their disposal, a top-secret consortium of politicians and business entities known as the Giri was formed to recruit and train potential superhuman operatives for "Big Hero 6."