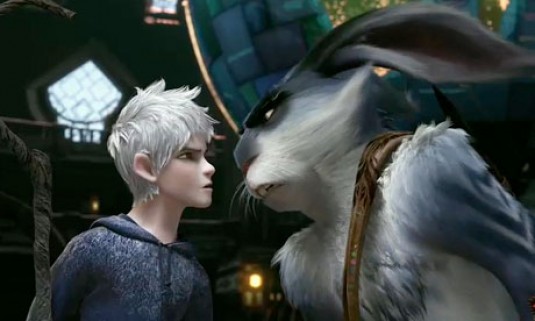 I want to see more! That's all I have to say about this lovely and super-cute international TV spot for Rise Of The Guardians! I definitely recommend you to check it out! Peter Ramsey is behind this magical adventure tale, and I'm sure we're all excited because the whole thing is already set to open next month. Are we?
Ok, I know you love it, too! I mean, who could possibly say no to Santa Claus, the Easter Bunny, the Tooth Fairy, the Sandman, and Jack Frost? They are all legendary characters with previously unknown extraordinary abilities.
And this time, that evil spirit Pitch will try to take over the world. Not so fast, baby! The immortal Guardians have a better plan – they will join their forces and protect the hopes, beliefs and imagination of children everywhere.
They will kick your evil ass!
Chris Pine, Alec Baldwin, Hugh Jackman, Isla Fisher and Jude Law lead the voice cast, and the movie is set to open on November 21st, 2012.
What do you think about this TV spot?
Let me know, let me know!