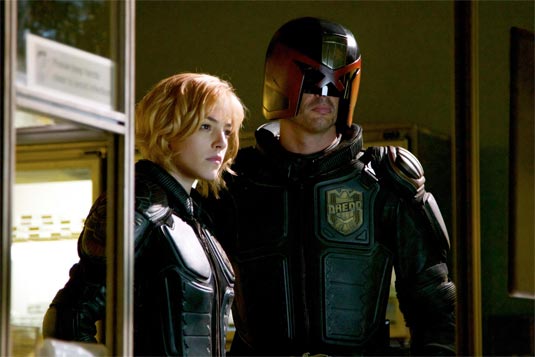 Lionsgate has sent over a new featurette for their upcoming sci-fi action movie Dredd starring Karl Urban as Judge Dredd and Olivia Thirlby as Judge Anderson.
The franchise reboot, directed by Pete Travis, follows 2000 AD character Judge Dredd as he tries to track down a terrorist organisation headed by Game of Thrones' Lena Headey.
The script is written by Alex Garland, who has previously worked on Sunshine, 28 Weeks Later and Never Let Me Go, and will be in no way related to Dredd's 1995 outing.
The film also stars Wood Harris, Domhnall Gleeson, Jason Cope, Santi Scinelli, Deobia Oparei.
Dredd will open in US theaters on September 21st, 2012.