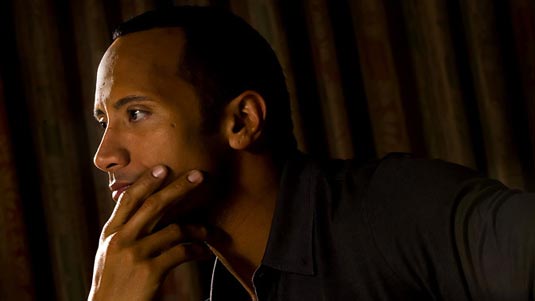 Now, here's an action thriller you're going to love – Snitch! I'm sure you already know that New Line is behind this project, and that Ric Roman Waugh is in charge for directing the whole thing.
But he's also on board for rewriting the script originally written by Justin Haythe that will follow the life of "a suburban dad who goes undercover to convict a drug dealer in order to reduce his teenage son's 30-year prison sentence." I know you're interested, especially now when we have Dwayne Johnson in negotiations to star in it, so continue reading for more details.
Johnson definitely looks like a perfect guy for this kind of project, and I'm sure you all agree with that. I mean, we're talking about the true story of devoted father James Settembrino, as documented in the Frontline segment Snitch. 18-year-old Joey Settembrino was sentenced to ten years for which he was clearly unprepared (and who is?).
According to his father: "they don't care who they arrest. They're interested in convictions. It doesn't make any difference who it is as long as they get convictions. The public wants that."
He also explained how he got involved in the whole thing:
"The government contacted me and said, 'There's other ways that can help your son.' 'Well, what's the other ways?' 'Well, you go do something. … If you can do this, find people that have drugs and purchase drugs from them, we'll act favorably in giving your son a 5K1 reduction.' And I said, 'Well, why would you do that?' 'You want your son to get reduced, right?' I said, 'Yes.' 'We want convictions and that's why we do it.' So at that particular point I had them send a letter to my attorney… stipulating that he would recommend a 5K1 reduction for my son if I went out and did substantial assistance by implicating and arresting people who were dealing in drugs."
If you're interested to read the whole interview, you can find it here
At the end, let us just mention that New Line is planning a June start date for Snitch. Let us know what you think, and stay tuned for more updates on this one!