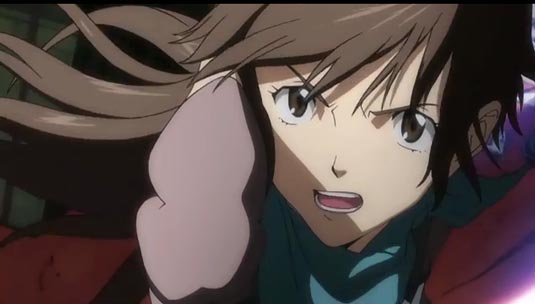 Evangelion: 3.0 You Can (Not) Redo (Evangelion Shin Gekijō-ban Q) earned 1,131,004,600 yen (about US $13,913,200) this past weekend, and thus earned the highest weekend box office in Japan this year.
It sold 771,764 tickets on 223 screens. The third film in Hideaki Anno and Khara's four-part remake of Gainax's Neon Genesis Evangelion anime series sold 443,408 tickets for 648,383,550 yen (US$7,976,200) on Saturday. It then sold 358,356 tickets for 482,621,050 yen (US$5,937,000) on Sunday.
The previous record holder of 2012 was the manga-based live-action Brave Hearts Umizaru film, which opened during the July 14-15 weekend.
The theater pamphlet for the Evangelion: 3.0 film reveals that the title for the 4th film in the remake will be "Evangelion://" (ヱヴァンゲリヲン新劇場版://). Official English subtitle is yet to be revealed. The symbol "://" is the musical notation for the end of repetition.
The first 3 films follows the johakyū (序破急 ) movement, which roughly corresponds to "beginning", "middle", and "end", originated in classical gagaku music and noh play. As for the release date of "Evangelion The New Movie://", it is yet to be announced.