http://unifiedpatriots.com/?p=The-Program-Imitating-Trade-On-Forex The Program Imitating Trade On Forex
http://automotorblog.com/?option=Best-Rated-Binary-Option-Brokers-Symbols Best Rated Binary Option Brokers Symbols
http://automotorblog.com/?option=Kk-To-Earn-Money-In-Fights-Of-Glayder Kk To Earn Money In Fights Of Glayder
The Objective fails to deliver on many levels, but the most obvious indication of failure is the film's reliance on the Blair Witch formula. Send a group of hapless individuals into the great unknown, slowly building suspense by subjecting them to increasingly bizarre and unexplained incidents. Throw in some spooky, iconic imagery – those triangles are remarkably similar to the earlier film's stick figures – and root the eventual explanation of it all in real-world myth.
Only this time, the writing is more structured, the performances more directed, and the overall experience suffers as a result… [UGO]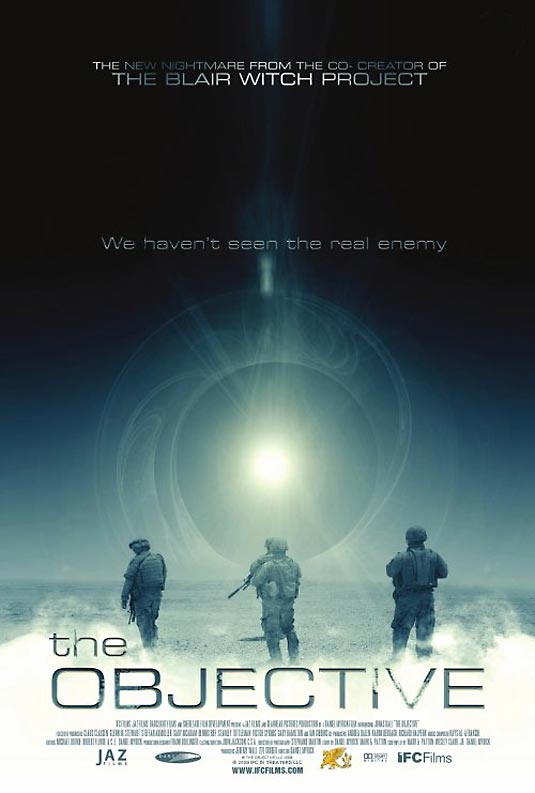 The film is directed by Daniel Myrick, starring Jon Huertas, Sam Hunter, Matthew Anderson, Jonas Ball, and P. David Miller.
"The Objective" premiered at the 2008 Tribeca Film Festival to critical acclaim and will be released on February 4th through IFC In Theaters, the video on demand platform, and will also have exclusive theatrical midnight engagements at the IFC Center in NY on February 6th and 7th.

"The Objective" trailers: