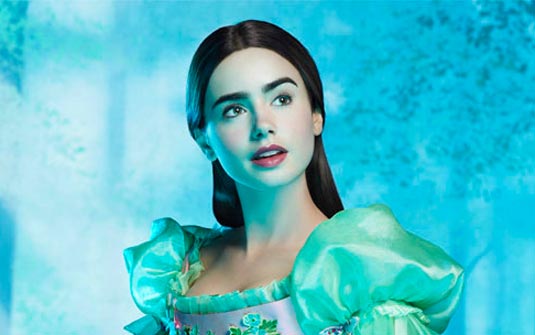 Relativity Media has released the first photo of Lily Collins posing as Snow White in Tarsem Singh's upcoming untitled "Snow White".
In Snow White, a spectacular reimagining of the classic fairy tale, an evil queen steals control of a kingdom, and an exiled princess enlists the help of seven resourceful rebels to win back her birthright in a spirited adventure comedy filled with jealousy, romance, and betrayal that will capture the imagination of audiences the world over.
The film also stars Julia Roberts, Armie Hammer, Nathan Lane, Robert Emms, Mark Povinelli, Jordan Prentice, and Danny Woodburn.
Untitled Snow White Project comes to theaters March 16th, 2012.

Lily Collins is Snow White