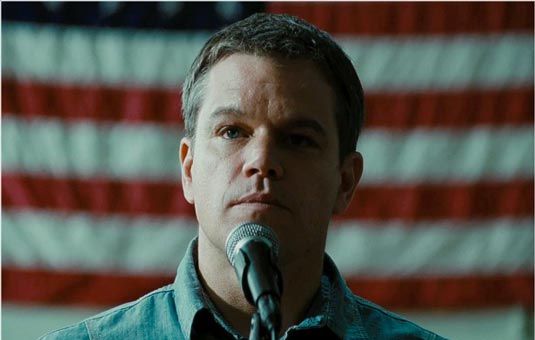 Thanks to Enertainment Weekly, here are the first two pics from Promised Land, featuring Matt Damon. Have a look at them after the jump:
The story follows Steve Butler, a corporate salesman who arrives in a struggling rural town with his sales partner, Sue Thomason to try and obtain drilling rights for their land. However, their deal comes up against a grassroots campaign led by local citizen and a respected schoolteacher.
Directed by Gus Van Sant, Promised Land goes into limited release on December 28th, 2012 and also stars Frances McDormand, John Krasinski, Scoot McNairy, Hal Holbrook and others.