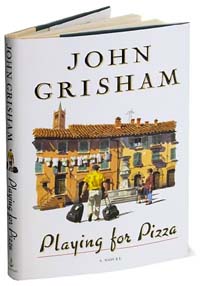 Phoenix Pictures has acquired the movie rights to the bestselling book, John Grisham's 2007 novel 'Playing for Pizza'.
The story revolves around a down-and-out American football player who discovers a new lease of life when his agent lands him a deal to play with a semi-professional team in Italy.
Previous Grisham adaptations include The Firm, The Client, The Pelican Brief, The Chamber, A Time To Kill and Runaway Jury.
George Clooney's Smokehouse production company is currently developing the author's only non-fiction work The Innocent Man.