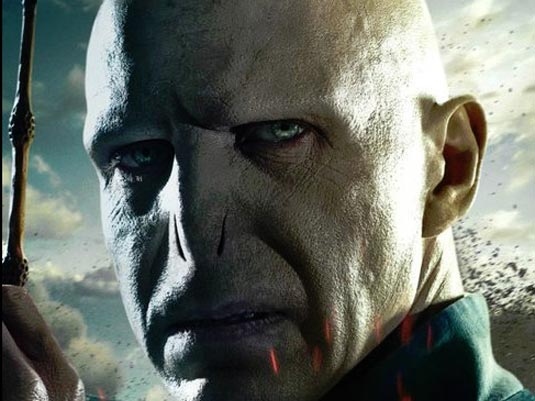 Another poster has been released for the upcoming Harry Potter and the Deathly Hallows: Part 2, which features Ralph Fiennes as the nefarious Lord Voldemort.
Harry Potter and the Deathly Hallows – Part 2 also stars Daniel Radcliffe, Rupert Grint and Emma Watson, reprising their roles as Harry Potter, Ron Weasley and Hermione Granger. The film's ensemble cast also includes Helena Bonham Carter, Jim Broadbent, Robbie Coltrane, Warwick Davis, Tom Felton, Ralph Fiennes, Michael Gambon, Ciarán Hinds, John Hurt, Jason Isaacs, Matthew Lewis, Gary Oldman, Alan Rickman, Maggie Smith, David Thewlis, Emma Thompson, Julie Walters and Bonnie Wright.
The final installment hits theaters July 15, 2011.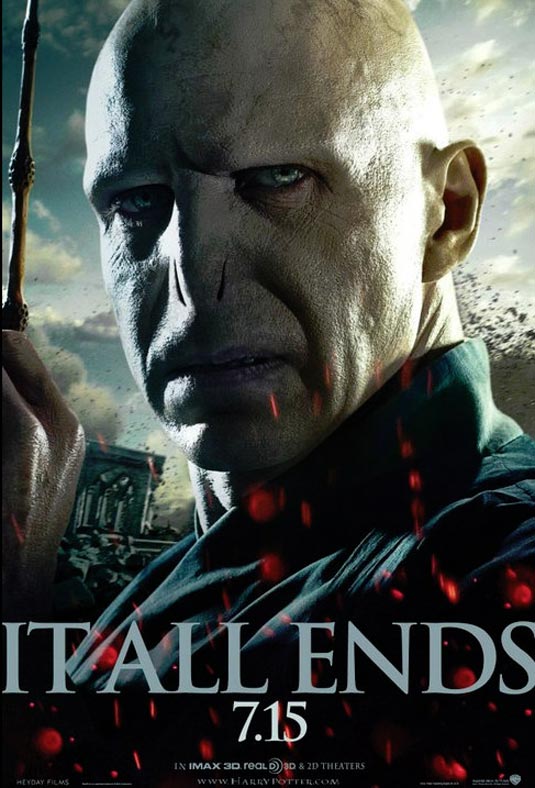 Voldemort (Ralph Fiennes), Harry Potter and the Deathly Hallows: Part 2 Poster