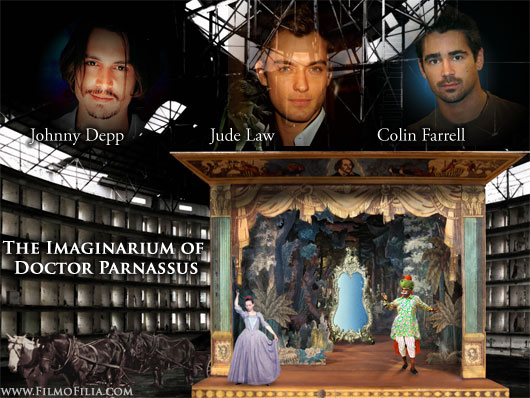 There are much speculation about the fate of "The Imaginarium of Doctor Parnassus" and who will replace Ledger's position in the movie. AICN have come up with the news saying that the film has three Hollywood actors signed in to fill the role.
The movie news site claimed that it has been confirmed that Johnny Depp, Jude Law and Colin Farrell have stepped into the project and is going to fill in the lead role left by the late actor. It was also reported that by doing the role, they are going to pay tribute to Ledger. They will also bring up their own interpretation of the character to the film.
Though the additional cast members have been confirmed, other details about when the film will start filming hasn't been outed.