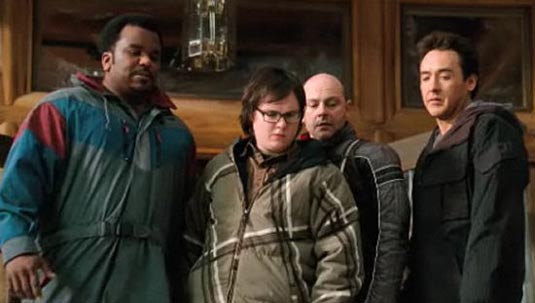 Back in January, it was reported that MGM wanted a sequel of the Hot Tub Time Machine, the 2010 comedy which earned $64.6 million worldwide on a budget of $36 million and was a big hit on home video.
Today, at WonderCon, star Craig Robinson (who was present at WonderCon to promote his latest flick, This is the End) told ComingSoon that they will start shooting Hot Tub Time Machine 2 in June.
The previous report said that Rob Corddry, Robinson and Clark Duke were in talks to return to their roles in the sequel, but that John Cusack's return was still in question. Director Steve Pink would also return.
The first film follows a group of best friends who've become bored with their adult lives: Adam (Cusack) has been dumped by his girlfriend; Lou (Corddry) is a party guy who can't find the party; Nick's (Robinson) wife controls his every move; and video game-obsessed Jacob (Duke) won't leave his basement. After a crazy night of drinking in a ski resort hot tub, the men wake up, heads' pounding, in the year 1986. It's their chance to kick some past and change their futures.
Source: ComingSoon.net