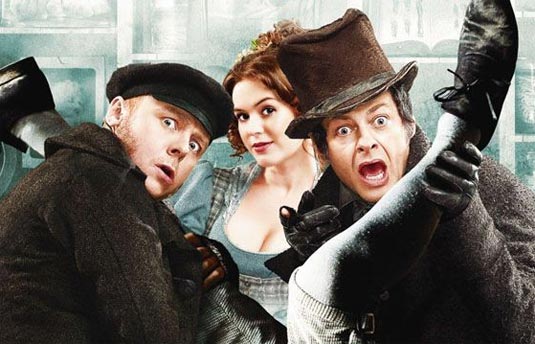 Below you can checkout the international poster for John Landis' black comedy Burke & Hare.
Burke and Hare is a comedic take on a true murder case happening in 1828 Edinburgh. It revolves around the two title characters (Andy Serkis and Simon Pegg) who turn into grave robbers to overcome their financial problems and soon become murderers when corpses are not readily available.
In addition to Pegg and Serkis the movie includes a great line-up of British talent featuring John Cleese, Isla Fisher, Tim Curry, Tom Wilkinson, Jessica Hynes, Bill Bailey, Stephen Merchant and Ronnie Corbett.
The script is co-written by Piers Ashworth and Nick Moorcroft.
Burke & Hare premieres in UK on October 29th and a US release date is still to be decided.
Click the poster below to enlarge.