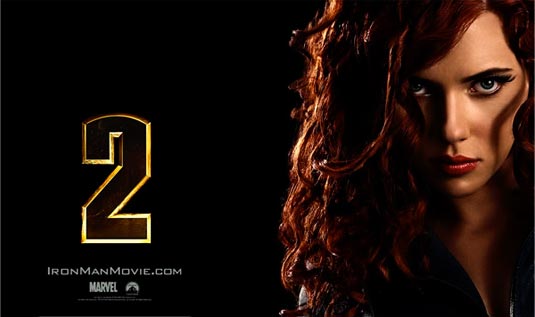 Earlier we posted domestic poster from the upcoming Iron Man 2 and now we have a brand new character poster which will be available at this year's WonderCon. The poster feature Scarlett Johansson as Natasha Romanoff/Black Widow.
The film stars Robert Downey Jr., Gwyneth Paltrow, Don Cheadle, Jon Favreau, Mickey Rourke, Sam Rockwell, Samuel L. Jackson, Scarlett Johansson, Garry Shandling, John Slattery, Kate Mara, Clark Gregg and Olivia Munn.
Iron Man 2 is due out May 7, 2010.

Iron Man 2 Poster, Scarlett Johansson as Natasha Romanoff/Black Widow