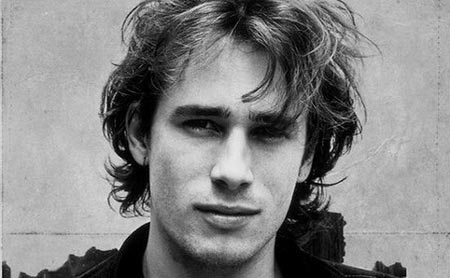 And even more biopics! Welcome to the Rileys helmer, Jake Scott will be in charge for the upcoming biopic about musician Jeff Buckley. Hallelujah! Yeah, well, that's probably best known Buckley's song, so let's get straight to the point.
Ryan Jaffe is responsible for the script and at this moment we do know that the film is scheduled to begin production in the fall. So, let's hurry up with some facts.
Just in case you still have no idea who we're talking about, here's an explanation: "Jeff Buckley, a son of troubled folk musician Tim Buckley, grew up around music, and began working as a guitarist in the '80s, but his career really began gathering steam in the '90s, as he performed in smaller venues mostly around New York City. In 1994, he released his debut album, "Grace", to great critical acclaim.
It would be the only one he completed before his death. In 1997, while working on his second album, Buckley went for a spontaneous swim and drowned. The incomplete album, "Sketches for My Sweetheart the Drunk", was eventually released in 1998. When Jeff Buckley drowned at the age of thirty in 1997, he not only left behind a legacy of brilliant music – he brought back haunting memories of his father, '60s troubadour Tim Buckley, a gifted musician who barely knew his son and who himself died at twenty-eight. Both father and son made transcendent music that mixed rock, jazz, and folk; both amassed a cadre of obsessive, adoring fans."
As we mentioned, director Scott will work from a script by Ryan Jaffe while Buckley's mother will serve as an executive producer on the film.
As part of the deal, rights to Buckley's songs come with the package, and producers Michelle Sy and Orian Williams have also optioned David Browne's book Dream Brother: The Lives and Music of Jeff and Tim Buckley as a resource.
What do you think about this? Any thoughts who should star as Buckley? Let us know, and stay tuned!