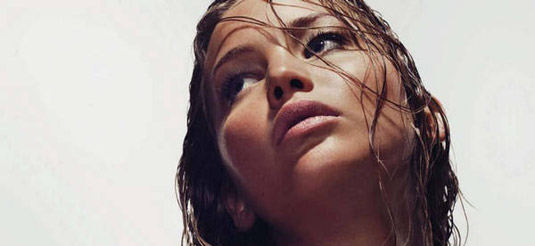 Jennifer Lawrence is definitely one of the most wanted actresses these days, and apparently, she's now attached to star in the upcoming David O. Russell's adaptation of The Silver Linings Playbook.Yeah, this is the same project we already wrote about, so by now, it looks that we'll have an impressive cast involved in the whole thing.
But, check out the rest of this report for more interesting details…
So, thanks to Deadline, we learned that Elizabeth Banks, Kirsten Dunst, Blake Lively, Rooney Mara, Rachel McAdams, Andrea Riseborough, Olivia Wilde and Jennifer Lawrence were all testing for the female lead role in The Silver Linings Playbook.
Just in case you already forgot, we are talking about "a depressed woman, who goes on wild sexual spree, loses her job and eventually becomes friends with and a love interest for Pat." Sounds like an interesting role for the winner Lawrence, right?
Here's the description of the Matthew Quick's novel once again: "Meet Pat Peoples. Pat has a theory: his life is a movie produced by God. And his God-given mission is to become physically fit and emotionally literate, whereupon God will ensure him a happy ending – the return of his estranged wife, Nikki. (It might not come as a surprise to learn that Pat has spent several years in a mental health facility.)
The problem is, Pat's now home, and everything feels off. No one will talk to him about Nikki; his beloved Philadelphia Eagles keep losing; he's being pursued by the deeply odd Tiffany; his new therapist seems to recommend adultery as a form of therapy. Plus, he's being haunted by Kenny G!"
At the end, let us just remind you that Mark Wahlberg is set to star as Pat Peoples, while Angelina Jolie is reportedly in talks to play his wife.
Production on The Silver Linings Playbook will begin in the fall, and as usual, we'll keep an eye on it, so make sure you stay tuned for more updates!