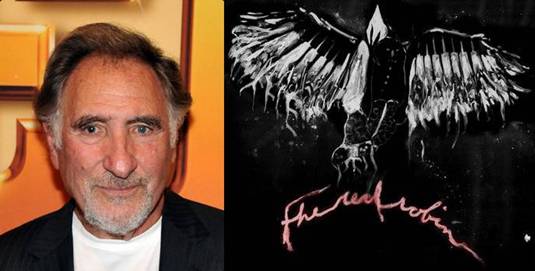 Oscar nominee actor Judd Hirsch has joined the cast of The Red Robin feature film, which begins shooting outside Philadelphia on December 3rd. The psychological thriller will be directed and produced by screenwriter Michael Z. Wechsler.
Hirsch, who earned an Academy Award nomination for his work playing a psychiatrist in Ordinary People, with his new role as Nathaniel Shellner may reveal a far darker side of the same profession. This mind-bending thriller also stars Ryan O'Nan, C.S. Lee, Jaime Ray Newman, Caroline Lagerfelt and Joseph Lyle Taylor.
O'Nan will play Tommy Shellner, the adopted adult son of Hirsch's character, a trauma psychiatrist who was rumored to have done some confidential work for the CIA during the Cold War. A family reunion on Nathan's death bed spirals into chaos when Tommy accuses his father of adopting his large family of children for the purposes of dark experiments in mind control.
Lee will portray Harry Shellner, the adopted brother of Tommy, while Newman is set for the role of Julie Shellner, the daughter of the family.
Gossip Girl's Lagerfelt has also joined the cast as Lillian Shellner, the matriarch of the Shellner house. Taylor will play the role of Leonard, the one biological child of the family.
Hirsh's career includes his two Emmys for his work in Taxi, a Golden Globe for the series Dear John and he was last seen as Tower boss Mr. Simon in action comedy Tower Heist.
Earlier this year, O'Nan wrote, directed, and starred in The Brooklyn Brothers Beat the Best.
As for Wechsler, he previously completed a small feature film called Slaves of Hollywood.
Check out this teaser trailer, which Wechsler put together to give a 'taste' of the tone on his upcoming The Red Robin film.
[youtube]http://www.youtube.com/watch?v=3rcxt9yJYD0[/youtube]
The Red Robin – Teaser Trailer