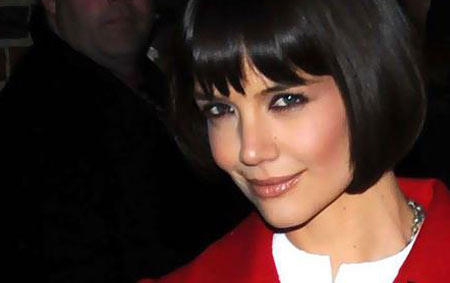 Katie Holmes has been cast in the lead role in the thriller "Don't Be Afraid of the Dark."
Guillermo del Toro is producing with Mark Johnson but more important is that del Toro co-wrote the script with Matthew Robbins.
Troy Nixey, a comicbook artist, will be making his directorial debut under the mentoring of del Toro. Del Toro first discovered Nixey after watching his short film "Latchkey's Lament" that captured the tone del Toro wanted for this project.
"Don't Be Afraid of the Dark" is based on a 1973 ABC telepic about a young girl who moves in with her father and his girlfriend and discovers they are sharing the house with devilish creatures.
The film will shoot this summer in Melbourne as a "Guillermo del Toro Presentation."