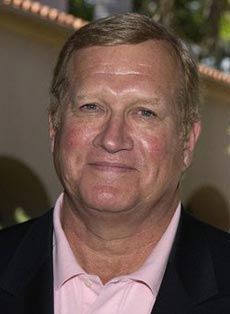 As we said – we'll definitely keep an eye on this one.
So here you go – more casting updates on the upcoming Clint Eastwood's biopic J. Edgar!
We previously reported that Leonardo DiCaprio, Ed Westwick, Damon Herriman, Judi Dench, Armie Hammer and Josh Lucas are already the part of the cast, and today, we're here to add another name to this list – Ken Howard, president of the Screen Actors Guild since September 2009.
Howard will portray Harlan F. Stone, who served as U.S. Attorney General in 1924-25 before being appointed to the U.S. Supreme Court, in the biopic about FBI director J. Edgar Hoover.
This is not such a surprising news, since you probably remember this man from the title Grey Gardens, for which he won an Emmy, and he will soon be appearing on 30 Rock.
Clint Eastwood is directing from a script by Dustin Lance Black (responsible for Milk), and the movie will mainly follow Hoover and Toulson as young men, but several flash forwards will be scattered throughout the film that show the two as old men in their seventies.
While initially only colleagues, Hoover and Toulson will share an onscreen kiss following an altercation, which then leads to Hoover bringing Toulson in as the FBI director's right-hand man.
Production on J. Edgar is set to begin next month.