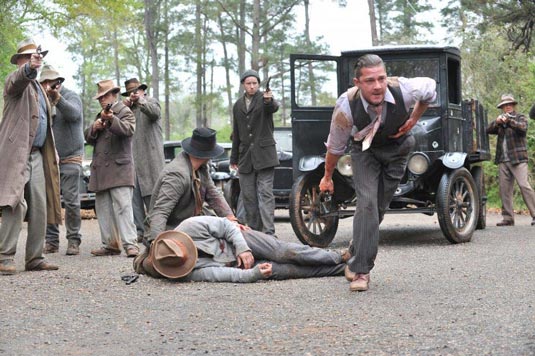 As the summer movie season is nearing its end, in August, when John Hillcoat's Lawless hits the theaters, it will have a 'blazing finish'. This rip-roaring drama is bringing a hell-of-an-awesome cast and story to the big screen, and The Weinstein Company wants to make sure that the moviegoers will have the seats chock full.
Their promotional streak continues with a few more things to take a look at: a TV spot to drum up some excitement for the movie, and for those who seek something a bit more in-depth, a making-of featurette – courtesy of Fandango.
Have a look at them below:
Lawless stars Tom Hardy, Shia LaBeouf, Gary Oldman, Guy Pearce, Jason Clarke, Jessica Chastain, Mia Wasikowska and others, and it will get you drunk on August 29th, 2012.