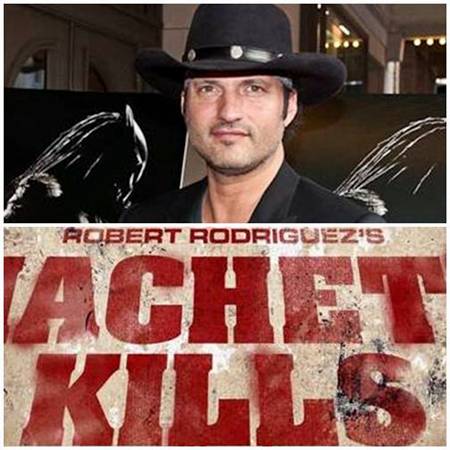 One of two Robert Rodríguez sequels, Machete Kills begins production imminently. A promo poster has arrived, less offensive than previous.
Rodriguez directed the first Machete film with Ethan Maniquis, but he'd like to take Machete Kills on by himself, unless he needs to stop and move on to Sin City 2, the second one follow-up.
Sequel to Grindhouse trailer-turned-feature Machete finds Danny Trejo returning as the murderous Mexican with other returning actors Michelle Rodriguez and Jessica Alba, who will be joined by newcomers Mel Gibson, Amber Heard, Mexican thesp Demian Bichir, and recent addition, Colombian stunner Sofia Vergara.
Gibson, who recently had Mexican-action in How I Spent My Summer Vacation will play a villainous arms dealer opposed to Trejo.
Machete Kills is expected to open sometime next year.
Check out the latest Machete sequel one sheet.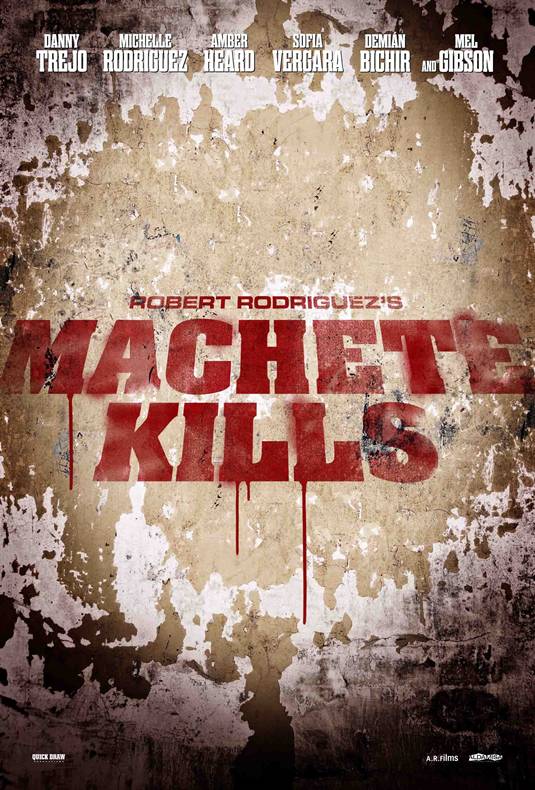 Source: Filmz.ru