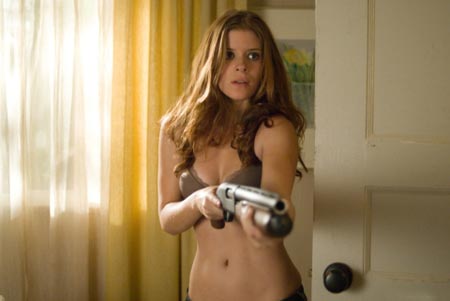 Kate Mara and Clark Gregg are the latest additions to Marvel Studios' "Iron Man 2" cast.
Details of Mara's role are being kept secret but Gregg will reprise his role as S.H.I.E.L.D. operative Phil Coulsen from the first movie.
The movie directed by Jon Favreau is currently shooting in Manhattan Beach, California with returning stars Robert Downey Jr. and Gwyneth Paltrow joined by Mickey Rourke, Samuel L. Jackson, Scarlett Johansson, Sam Rockwell, Don Cheadle, Garry Shandling and John Slattery.
The superhero sequel "Iron Man 2" is scheduled to hit theaters on May 7, 2010.