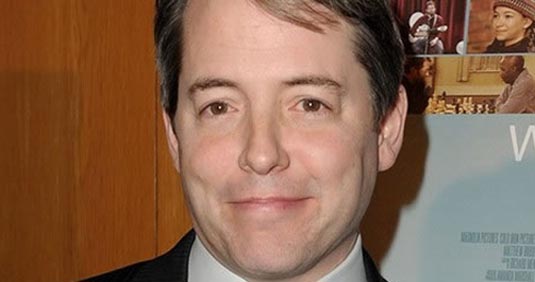 Matthew Broderick has signed on as the lead in CBS' untitled Tad Quill multi-camera comedy pilot directed by James Burrows.
The multicamera comedy centers on Jack (Broderick), a recently widowed father raising his 12-year-old son while jumping back into the dating pool.
So, Broderick will play Jack, a confident, effortlessly charming and self-aware dad who's completely committed to his son, Sebastian.
When the advertising executive finds himself pushed back into the dating scene by his well-intentioned son and married colleague, he's initially hesitant but surprised when it goes well and he opts to sow his wild oats again.
According to Deadline, CBS originally developed the project and ordered it to pilot three years ago but it was shelved because of difficulties casting the lead role, which is considered crucial to the project. After a lengthy courtship, the producers were able to land Broderick who is regularly offered pilots but rarely engages as he is busy doing theater.
Two-time Tony winner, Broderick, who is on Broadway starring in the musical Nice Work If You Can Get it, most recently guest starred on ABC's Modern Family and episodes of FX's Louie and NBC's 30 Rock.