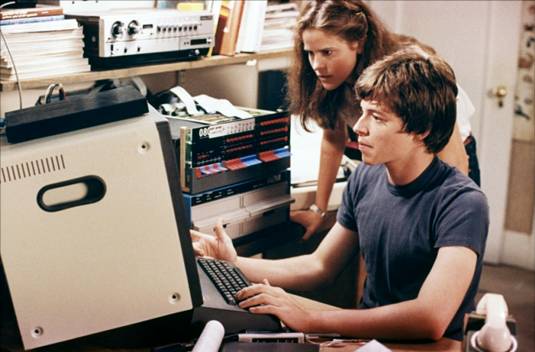 The suspense/science-fiction classic notable for inventing the term 'firewall' in reference to computer network security is going to be remade — MGM has hired Noah Oppenheim to write the script for War Games reboot, with Horrible Bosses helmer Seth Gordon previously attached to direct.
Cold War metaphor written by Lawrence Lasker and Walter F. Parkes and directed by John Badham starred Matthew Broderick as a young hacker who unwittingly accesses the US military system (WOPR) thinking he's playing a game, and consequently nearly starts nuclear war between Russia and America.
Reportedly, Gordon will be given a goodly distance to create a new take on the tale.
Oppenheim, an ex-producer on The Today Show, hit the 2010 Black List and seized the attention of Steven Spielberg with his script called Jackie, which is about Jackie Kennedy in the days after President John F. Kennedy's assassination. He's also signed last fall to write Snabba Cash for Zac Efron. Oppenheim  penned Maze Runner (Fox) and Houdini (Summit Entertainment) as well.
Original War Games was nominated for three Academy Awards including Screenplay Written Directly for the Screen. Obviously, re-writing the script will be plainly challenging work. Since the world's political situation has changed over the course of the past three decades a 21st century version will have to be a very different to its forerunner.
Check out the trailer for 1983s War Game where we learned that the only way to win in Nuclear War is not to play.
[youtube]http://www.youtube.com/watch?v=tAcEzhQ7oqA[/youtube]
WarGames Trailer
 Source: Deadline