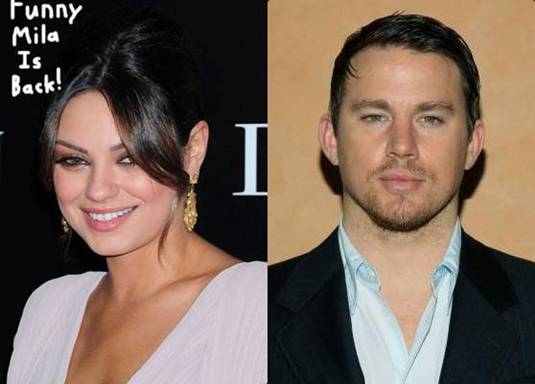 The show must go on — directing duo Wachowski siblings have just completed production on their ensemble mystery Cloud Atlas and already they've begun the casting process for their next feature, Jupiter Ascending.
Natalie Portman was previously named as a potential for the lead female role, but it is now being reported that Mila Kunis and Channing Tatum have been offered the leads to the film, which marks the first sci-fi project from Land and Andy Wachowski since The Matrix series.
However, Jupiter Ascending looks like the commercial dessert that will make it easier for Warner to dealing with whatever fate awaits Cloud Atlas.
Jupiter Ascending is due to start production soon, or more precisely, later this year. The plot of the movie is being kept under tight wraps.
Tatum, who has appeared this year in Haywire, The Vow and 21 Jump Street will also soon be seen in Steven Soderbergh's Magic Mike and G.I. Joe: Retaliation. He is next set to shoot Soderbergh's Side Effects.
Kunis, meanwhile, appeared last year in Friends With Benefits and will star in the upcoming Seth MacFarlane's Ted and Oz the Great and Powerful. Kunis will shoot the crime thriller Blood Ties with Clive Owen and Billy Crudup next month.
Stay tuned.