Evangelion: 2.0 You Can (Not) Advance (2011)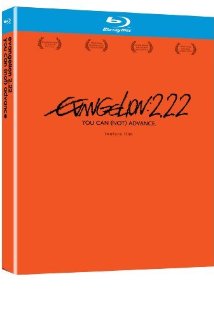 Release Date:

January 21st, 2011

Director:

Kazuya Tsurumaki, Masayuki

Writers:

Hideaki Anno

Actors:

Akira Ishida, Fumihiko Tachiki, Hiro Yuuki, Junko Iwao, Koichi Yamadera, Kotono Mitsuishi, Maaya Sakamoto, Megumi Hayashibara, Megumi Ogata, Miki Nagasawa, Motomu Kiyokawa, Mugihito, Takehito Koyasu, Tetsuya Iwanaga, Tomokazu Seki, Yuko Miyamura, Yuriko Yamaguchi

Genre:

Action, Animation, Drama, Sci-Fi

MPAA Rating:

TV-14

Studio:

Eleven Arts

Last Update:

March 13th, 2012

Rating:
Synopsis
The landmark anime Evangelion evolves, reaching new heights of intensity in the new feature film, "Evangelion: 2.0 You Can (Not) Advance." In an explosive new story full of brutal action and primal emotion, a group of young pilots maneuver their towering, cyborg Eva Units into combat against a deadly and disturbing enemy. In the battle to prevent the apocalyptic Third Impact, Shinji and Rei were forced to carry humanity's hopes on their shoulders. Now, as the onslaught of the bizarre, monstrous Angels escalates, they find their burden shared by two new Eva pilots: the fiery Asuka and the mysterious Mari. In this thrilling new experience for fans of giant robot action, the young pilots fight desperately to save mankind – and struggle to save themselves.
Trailer: