FilmoFilia's movie guide and insider information for movie release dates / upcoming movies up to 2016.
This chart lists all upcoming movies that will be released in theaters in the United States. Click on a month to see expected movie release dates, then drill down to see trailers, cast listings, reviews, commentary, and more.
To have your film listed, please send email to new-movie[at]gmail.com. For other corrections or additions, please email us at corrections[at]filmofilia.com.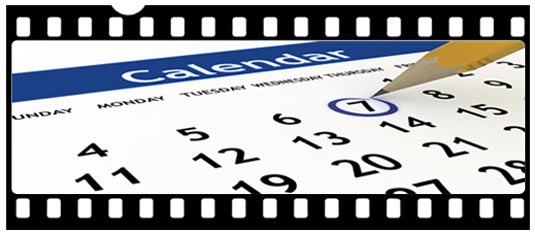 Movie Releases
Lists of films by genre

Action | Adventure | Animation | Biography | Comedy | Crime | Documentary | Drama | Family | Fantasy | History | Horror | Music | Musical | Mystery | News | Romance | Sci-Fi | Short | Sport | Thriller | War | Western